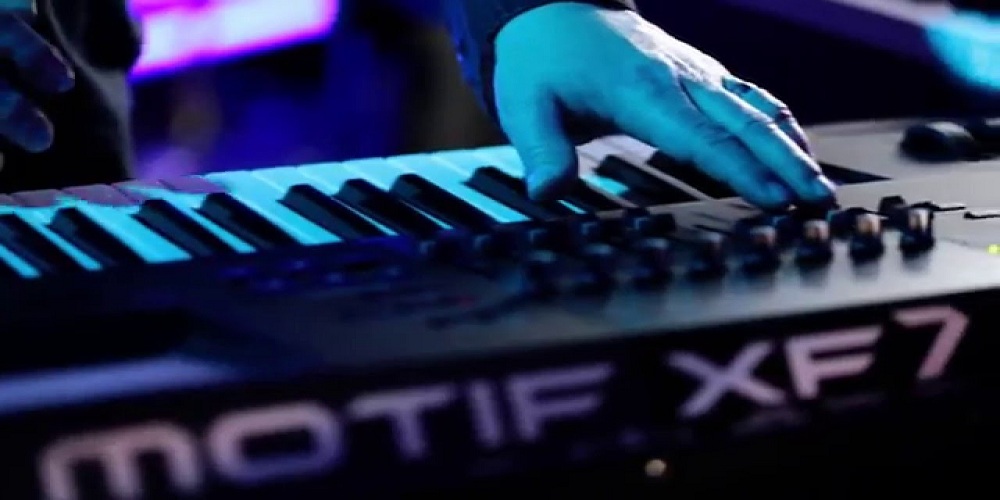 The Yamaha MOTIF XF8 88-Key Music Production Synthesizer is an advanced and powerful music production workstation. It is a professional-quality piano with expressive and high-quality sound. This piano came out more than a decade ago, still one of the best and most favorite of many professionals.
The piano features many advanced features that take its sound to the next level of clarity and professionalism. This piano's sound is clear, powerful, natural, realistic, authentic, and balanced. And because of its sound quality, the piano is still ruling the music market.
The sound quality of yamaha motif xf8 is best overall in any motif ever. The sound quality of this piano is because of its features mentioned below!
Features of Yamaha Motif XF8
Balanced Hammer (BH) Keyboard
The BH keyboard is an exclusive Yamaha technology that provides a more authentic piano experience. This keyboard is the most realistic piano touch in the industry till now. BH keyboards are widely used in digital and stage pianos. These keyboards start from the lower heavy notes that become lighter towards upward. This mechanism provides very natural sound without bursting into the ears.
Advanced Acoustic Technology
The MOTIF XF8's sound engine results from Yamaha's many years of experience in acoustic instrument sampling and synthesis. This technology allows the piano to produce a wide range of sounds. Advanced acoustic technology plays a vital role in sound production, processing, mixing, and delivery of natural sound.
Due to this technology, we list a loud, still bearable, soft, versatile, dynamic, warm, and enjoyable sound that is the theme behind these pianos.
Integrated Sampling
Yamaha motif xf8 provides easy editing with new integrated sampling tools. These tools edit the samples with a built-in sampler to create new and expected sounds. The built-in sampler also edits existing sounds and imported audio files from the computer. In pianos, the sampler does a lot of work on sound quality, types, and how the sound will be delivered to the listeners.
Arpeggiator
You can use the arpeggio function of Motif XF8 to create various sounds, from acoustic instruments to electronic ones. These different sounds are important to designing a whole melody or song. And it's the reason why the same keys can create so many different sounds.
Notes and Simultaneous Parts
The Yamaha Motif XF8 piano has up to 16 simultaneous parts and 128 notes. These notes can be split across multiple parts and can be layered to create complex sounds.
Where to Buy Yamaha Motif XF8?
If you want to experience optimum sound speed with Yamaha Motif XF8, the quality of the piano matters a lot. To find a reliable and top-notch piano collection, visit Alibaba.com. Alibaba offers countless options of Yamaha Motif XF8 of different brands and companies on their page so the buyer can compare the features, prices, and reliability of various products quickly to pick the right option.
Conclusion
If you want to start your piano experience or you are already a professional looking for a new piano, Yamaha Motif XF8 can be your next selection. This piano is known for its sound quality and diversity of sounds that will help you to create more melodies.